The Harsh Couch
Are you sitting comfortably? Because we're not.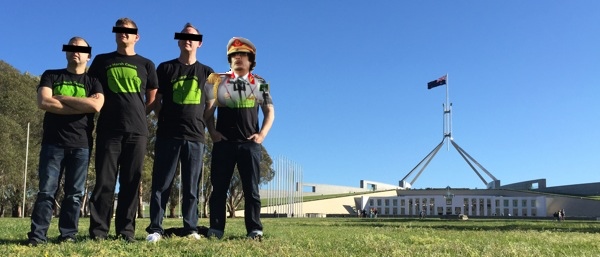 Special thanks to Damo at Nature Park for the awesome t-shirts.
---

We broadcast the show live on Tuesday evenings from 10 PM Australian Eastern DAYLIGHT Time (That's where you are, according to your computer). There's more information about the live broadcast here.

Or you could subscribe to the podcast
---
Recent episodes:
2018.02.20 Humping the Boonies
I am not what I think I am. I am not what you think I am. I am what I think you think I am. - Charles Horton Cooley


Go to episode
---
2018.02.13 Teh Mad Beetrooter
We will create a civilization of the Mind in Cyberspace. May it be more humane and fair than the world your governments have made before. - John Perry Barlow


Go to episode
---
2018.02.06 Metallica Meets Tchaikovsky
You play a shit game, you get shit prizes. - Blais McCool


Go to episode
---

Tally ho! There's even more in the archives ...