The Harsh Couch
Are you sitting comfortably? Because we're not.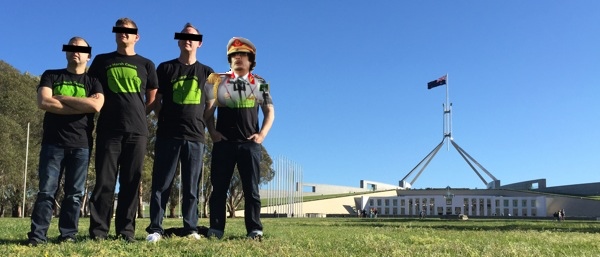 Special thanks to Damo at Nature Park for the awesome t-shirts.
---

We broadcast the show live on Tuesday evenings from 10 PM Australian Eastern DAYLIGHT Time (That's where you are, according to your computer). There's more information about the live broadcast here.

Or you could subscribe to the podcast
---
Recent episodes:
2017.04.18 All Goats Are Bad Actors
Let's get a goat, it'll be fine. - Franky


Go to episode
---
2017.03.28 Pique Mete
Go the Bangers. - Gob


Go to episode
---
2017.03.21 Recalibrate Your Bubble
It's the soft white paraffin that gets you in the end.


Go to episode
---

Tally ho! There's even more in the archives ...