The Harsh Couch
Are you sitting comfortably? Because we're not.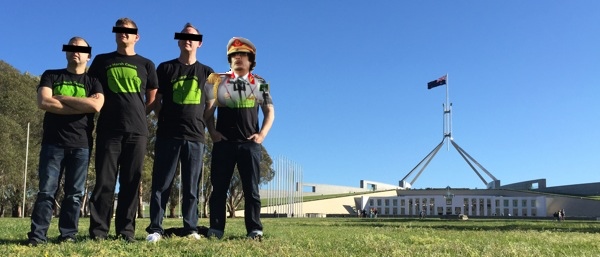 Special thanks to Damo at Nature Park for the awesome t-shirts.
---

We broadcast the show live on Tuesday evenings from 10 PM Australian Eastern DAYLIGHT Time (That's where you are, according to your computer). There's more information about the live broadcast here.

Or you could subscribe to the podcast
---
Recent episodes:
2017.11.07 Decoherence
The revolution will not come until there are more skinny runts than fat cunts on Peel St. - Anonymous former Tamworth resident


Go to episode
---
2017.10.31 Mockracy
Nos sumus una familia - Motto of the Free and Independent Republic of Frestonia


Go to episode
---
2017.10.24 Pick All the Fckn Cherries
Now, you might very well think that, but of course I couldn't possibly comment. - Francis Urquhart


Go to episode
---

Tally ho! There's even more in the archives ...